As a great elephant lover it is very important for me to keep the elephant alive as long as possible and to contribute to a balance between humans and wildlife as well as to protect the environment in which the elephant lives. In many regions in Asia, humans are however affected themselves by poverty. Read more here about how cosy elephant tries to get involved in concerns of environment and social issues by its product selection.
ecomaximus
A large part of our paper products come from the production of the company maximus in Sri Lanka. This company has dedicated itself to the protection and observance of elephants in Sri Lanka. Due to the progress of civilization the natural area for elephants in Sri Lanka becomes smaller and smaller. The elephants drops its natural role and becomes an enemy of the human being who on the other hand wants to protect his harvest and so on. In order to find a new mission for the elephants of Sri Lanka maximus has made the elephant the natural source for paper. An elephant eats a lot in a day, which naturally leads to a certain excretion…. The elephant dung is very rich in fibers because the elephant only eats plants and fruits but no meat. With the help of old papers and cardboards as well as other natural materials like straw the pulp with elephant dung for the paper is created. The pulp is cooked and of course it is sanitized completely. After drying the material is processed to paper. All products are handmade every stack of a production cycle has its own texture. The papers are acid-free and bleach-free and only natural dye is used for coloration.
The staff members of maximus also are great elephant lovers and have fun working on their idea. We have been on-site personally and have seen the production process and met the staff. Parts of the revenues of maximus also go to the Millenium Elephant Foundation, in the heart of Sri Lanka. The foundation is a shelter for old, disabled and diseased elephants and supports protection and fostering of elephants in Sri Lanka in various projects.
With purchase of elephant dung products from maximus you also contribute a part to protection of the elephant, which more and more is in danger of extinction by loosing its natural environment.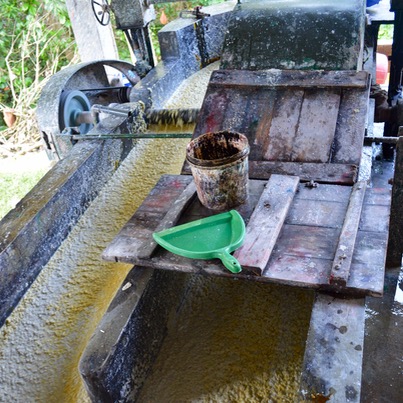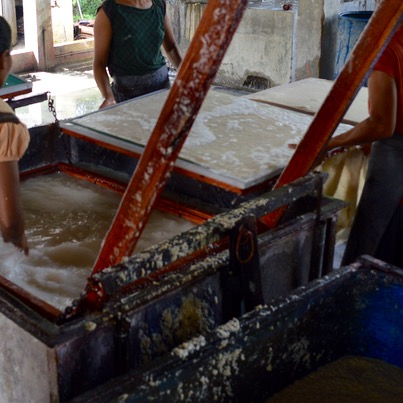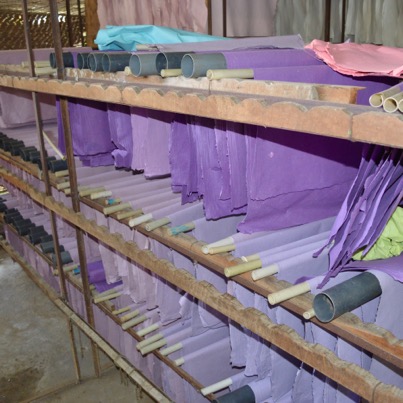 Shoba Life to Hands Women`s Cooperative Society
The women´s cooperative Shoba, supports the idea that every human being on earth deserves a chance. Al lots of women in Sri Lanka are strongly affected by the impact of the Tsunami in 2004, poverty and recession. Shoba helps concerned people to earn their living again by themselves. By the women´s cooperative women in rural areas have access to different services for example access to selected resources, assistance in accounting and so on. The Shoba Gallery in Galle, Sri Lanka offers women a possibility to show and sell their products. We have a small selection of Shoba unique pieces in our cosy elephant shop.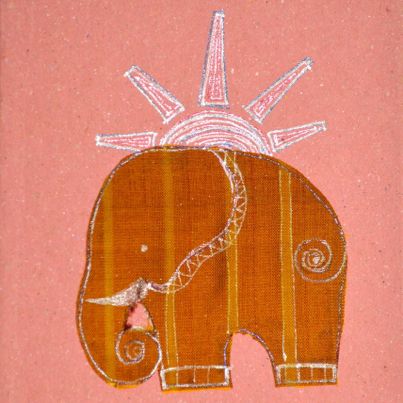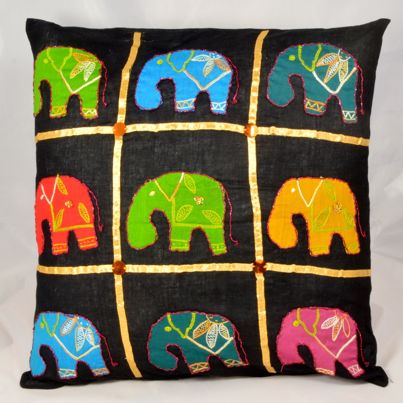 Indien: Schritt für Schritt – Hilfe mit System e.V.
Due to the fact that it is currently still difficult for us to get involved in India personally and directly we have found a great other possibility. We have met the association "Schritt für Schritt – Hilfe mit System e.V." from Tiefenbach, Bavaria for the first time in summer on the famous Tollwood Festival in Munich. After our first travels and purchase for cosy elephant in India we were particularly intent by walking over the festival. A very nice lady at the booth of the association reported with so much joy and enthusiasm about their projects in India. We were convinced by the personal commitment of the married couple Gassner for over 20 years and the dedicated and voluntary work of the other members. The members in charge frequently observe their care projects on-site. Costs by administration and travels to India are paid out of the members own pocket so that donation end up directly with the people in need for help in India. The donations for example to go sponsorships for children or help with professional education and training or give pour families the ability to earn a livelihood by their own.
Cosy elephant has donated 2 bikes in order to make it easier for students to go to school. We have also donated a water filter for purified drinking water.
We are very happy about the dedication of the association and support all help and assistance.
Projects and possibilities for donations can be found here.